Posted on Aug 24, 2011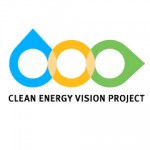 August 24, 2011 – A new report, Western Grid 2050: Contrasting Futures, Contrasting Fortunes, examines two very different energy investment pathways facing the 11 western states: business-as-usual or a new clean energy trajectory. The report finds that with intentional policymaking and planning today, the West can successfully transition to a clean energy economy that will deliver job, environmental and public health benefits for decades to come.
The report was released by the Western Grid Group (WGG) with support from the Western Clean Energy Advocates (WCEA) – a broad alliance of more than 25 renewable energy industry, environmental, tribal, and public health organizations and regulatory experts. Former Colorado Governor Bill Ritter joined the advocacy groups in calling for western state leadership and regional collaboration to achieve the report's Clean Energy Vision.
Visit CLEANENERGYVISION.org for the report, Governor Ritter's statement, and other materials for the Clean Energy Vision Project.