Posted on Aug 22, 2013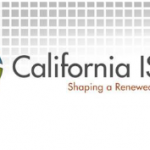 The ISO has posted an Introduction to the Energy Imbalance Market computer-based training (CBT) module to help stakeholders understand the energy imbalance market (EIM).
Topics that are covered include:
• EIM concepts – definition, benefits, and changes
• Key players – roles and responsibilities
• Implementation timeline – milestones and stakeholder process
The energy imbalance market is an exciting new development in the western interconnection. It allows entities outside of our balancing authority to take advantage of ISO's automated 5 minute real-time dispatching capability. This training session is the first in a series of educational sessions designed to provide a foundation for understanding EIM, covering the benefits of this new market and how certain parties will be affected. Because this session is computer-based, stakeholders can learn about EIM at their convenience.
More information on the Energy Imbalance Market initiative is available at http://www.caiso.com/informed/Pages/StakeholderProcesses/EnergyImbalanceMarket.aspx.
The online training module can be run here: ENERGY IMBALANCE MARKET