DIRECTORS
Amanda Ormond | Ron Lehr | Kate Maracas | Philip Jones |Alicia Healey
| PARTNERS | PAST DIRECTORS |

---
DIRECTORS
---
Amanda Ormond
Managing Director
Flagstaff, AZ
(480) 491-3305
(480) 227-8312 cell
amanda@westerngrid.net
Amanda Ormond serves as the Managing Director of the Western Grid Group. She has worked in energy and public policy for over twenty years in Arizona and the West. For the past decade she has managed the Ormond Group LLC, a consulting firm that specializes in education, advocacy, and lobbying for clean energy.  Prior to starting her consulting firm Amanda served as Director of the Arizona Energy Office for seven years where she was responsible for developing state policy and promoting energy efficiency, renewable energy and alternative fueled vehicles. She also held various positions at the state energy office, a division of the Arizona Department of Commerce.  Amanda holds a B.S. in Environmental Earth Science.
For Western Grid Group Amanda covers the Southwest and participates in SWAT and its subgroups that deal with renewable energy transmission planning; such as the Renewable Transmission Task Force.  She was the co-chair of the Arizona Renewable Resource and Transmission Identification (ARRTIS) subcommittee and served as co-chair of WGA's Zone Identification and Technical Analysis Subcommittee for the Western Renewable Energy Zone initiative.  Amanda is a seasoned communicator who strives to identify and implement collaborative solutions to develop the West's vast renewable energy resources and the transmission to bring these resources to market.
---
Ronald L. Lehr
Attorney
Englewood, Colorado
rllehr@msn.com
Ron Lehr practices law and consults clients about energy regulation and business matters. Current assignments include work for the American Wind Energy Association on public policy and transmission issues for wind energy, for Western Grid Group on western grid-level system and transmission planning, and for foundation sponsors on America's Power Plan. He also works for private firms and foundations on renewable energy policies and commercialization strategies. He has appeared as an expert witness, sponsoring testimony in administrative venues on utility planning and mergers, and in anti-trust, employment, and government claim litigation. He began his environmental advocacy with the Sierra Club in 1967, trying unsuccessfully to prevent filling the Glen Canyon Dam.
He served for seven years from 1984 to 1991 as Chairman and Commissioner of the Colorado Public Utilities Commission. He has served on corporate and foundation boards of directors and boards of advisors. He completed terms as an appointed member of panels charged to make recommendations on electric industry restructuring, renewable energy resources, and transmission needs to the Colorado General Assembly, and as President and Commissioner of the Denver Board of Water Commissioners, the water utility for Denver and surrounding suburban areas.
---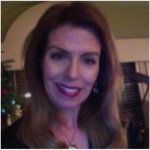 Kate Maracas
Olympia, WA
(360) 688-1105 Direct
(602) 370-1089 Cell
kate@westerngrid.net
Kate Maracas is a Western Grid Group Director who focuses on clean energy and electricity grid issues in the Pacific Northwest. She is also the Managing Director of Sound Energy Group in Washington State. Her current focus is on facilitating the deployment of renewable energy projects via project development, market introduction to clean energy technologies, and policy reform aimed at enabling a low carbon, reliable, and affordable electricity grid. Prior to founding Sound Energy, Kate was the Vice President of Development for Abengoa Solar, where she led the development and project delivery efforts for the $2B Solana Generating Station, a 280 Megawatt Concentrated Solar Power (CSP) plant located near Gila Bend, AZ. Kate has more than 25 years of experience overall in the energy and sustainability sectors. Kate has actively participated in state and regional efforts to facilitate solar market expansion in the western United States, and increased penetration of renewable generating resources via improved electricity grid intelligence and operational reform.
Kate holds a Graduate Certificate in International Business from the Thunderbird Graduate School of International Management and a Bachelor of Science Degree in Electrical Engineering from Arizona State University. Ms. Maracas was designated a 2010 Green Pioneer by the Phoenix Business Journal Magazine, and was later named as one of Phoenix's Top 2011 Women in Business. She served as an appointee of Governor Jan Brewer on Arizona's Solar Energy Task Force and the Master Energy Plan Task Force, and has served as a solar advisor to Governor Jay Inslee's Climate Change Action Plan. Ms. Maracas also served on the Board of Directors of the Greater Phoenix Economic Council, (GPEC) and on the Advisory Board of ASU's Professional Science Master's Degree Program in Solar Energy Engineering & Commercialization.
---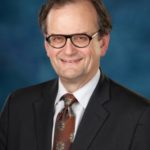 Philip B. Jones
phil@westerngrid.net
Commissioner Jones was appointed by Governor Chris Gregoire in March 2005, re-appointed in January, 2011 and confirmed unanimously by the Washington State Senate. Commissioner Jones served as President of NARUC (National Association of Regulatory Utility Commissioners) in 2012-13, and presently serves on its Board of Directors. He previously chaired and served on the Board of Directors of NRRI (National Regulatory Research Institute). Commissioner Jones has served on the Telecommunications Committee and the International Relations Committee since 2005. He also served as Co-Chair of the Washington Action Committee. He previously served on the Advisory Council of the Electric Power Research Institute (EPRI), which is the public interest council to advise electric utilities on R&D priorities. Prior to his commission appointment, he served as managing director of Cutter & Buck (Europe), BV in Amsterdam, the Netherlands for five years.
From 1983 – 1988 he served as senior legislative assistant to Senator Daniel J. Evans, the former U.S. Senator from Washington State, and staffed him on energy policy issues before the Senate Energy and Natural Resources Committee, as well as international trade policy. He was responsible for a broad range of energy issues, including hydroelectric re-licensing, nuclear waste management, energy conservation and renewables, and the Bonneville Power Administration.
Jones is a native of Spokane, Washington. He graduated from Harvard College with honors with a degree in East Asian Studies in 1977.
---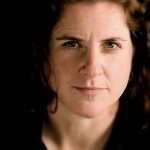 Alicia Healey
Seattle, WA
(206) 226-3354
alicia@westerngrid.net
Alicia Healey is an independent consultant that has more than 20 years experience working with non-profits and small businesses on clean energy advocacy & policy. She serves in administrative, operational, communication, outreach and project management capacities. She has worked with the NW Energy Coalition, Earth Ministry, Save Our Wild Salmon, eFormative Options, Northwest Sustainable Energy and Economic Development, the Small Wind Certification Council, Wildlands Network, Western Landowners Alliance and the Western Grid Group.
She develops and maintains several kinds of systems: accounting, budgeting, human resources, strategic planning and telecommunications. She has also has extensive project management experience – campaigns, projects and events around clean energy policy: energy efficiency, renewable energy, fish and wildlife protection and low-income/consumer protection. She designs, builds and maintains many of the websites in use by these organizations. Ms. Healey is also an independent musician, producer and engineer with a project studio, The Winterblue Room, in Seattle.
---
PARTNERS
---

Doug Larson
DL Energy
Consultant to the Energy Foundation
Englewood, CO
douglarsonenergy@gmail.com
Doug Larson is a consultant to the Energy Foundation advising primarily on western regional electricity system operations.
Previously he served as Executive Director of the Western Interstate Energy Board, an association of 11 Western state governments and three Western Canadian Provinces, for more than 30 years. In that capacity, he supported the work of two organizations of Western state and provincial officials: the Western Interconnection Regional Advisory Body established by Western Governors under Section 215 of the Federal Power Act to advise the Western Electricity Coordinating Council and the Federal Energy Regulatory Commission on electric reliability issues; and the Committee on Regional Electric Power Cooperation, the long-standing forum for regional power discussions among the regulatory, planning and facility siting agencies from the states and provinces in the Western Interconnection and the Western industry.
Mr. Larson holds a Master of Public Policy degree from the University of Michigan.
---
PAST DIRECTORS
---
Dave Olsen
Ventura, CA
Dave Olsen is a former Director at Western Grid Group. He is the former President/CEO of Patagonia, Inc., a leader in corporate sustainability initiatives and one of the first corporations to get its electricity from renewable energy.
Until 2010, he led California's Renewable Energy Transmission Initiative and organized collaborative planning for resource and transmission development across the western US. Earlier, he led development of wind, solar, hydro and geothermal power projects in more than 20 countries, as President of Clipper Windpower Development Company, President of Peak Power Corporation, President/CEO of Northern Power Systems, and Vice President of Magma Power Company.
In 2000, he led creation of the California Climate Action Registry, the first state registry of greenhouse gases and foundation for The Climate Registry that now includes 31 states.
---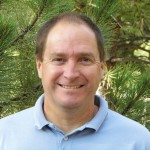 Brian Parsons
Golden, CO
Brian Parsons worked as an engineer and manager at the National Renewable Energy Lab, and its predecessor, the Solar Energy Research Institute for over 30 years. His work included technology development, systems analysis, and electrical grid integration topics. He led the Transmission and Grid Integration Group at NREL from its formation in 2007 until early 2013. During that time, his team led ground breaking, high renewable penetration, grid operational analyses including the Western Wind and Solar Integration studies. Brian was also an advisor to the Wind Powering America program, and contributed to the DOE "20% Wind Energy by 2030 – Increasing Wind Energy's Contribution to U.S. Electric Supply".
Brian has been an ardent participant and advisor to the Utility Variable-Generation Integration Group (formerly the Utility Wind Integration Group), and has served as a technical reviewer for numerous utility-sponsored renewable grid studies. He is a strong believer in stakeholder interaction, and has presented on wind and grid integration issues to regulators, elected officials, power engineers, and other stakeholders throughout the U.S. and internationally. His aim with the Western Grid Group is to expand the awareness and knowledge of transmission's key role in a clean electric future and to promote grid integration system solutions.
---
Roger Hamilton
Roger Hamilton was a Western Grid Group director and founder of its antecedent, West Wind Wires, in 2004. He was also a senior energy and public policy advisor at the University of Oregon, focusing on communicating current climate science findings to all levels of government and trade associations. He has expertise in electric utility regulation and energy facility siting as a former Oregon Public Utility commissioner and energy advisor to the governor of Oregon from 1992 to 2003. He served on the board of directors of the Energy Trust of Oregon and the Regulatory Assistance Project.
Roger covered utility and regulatory venues in the Pacific Northwest for the Western Grid Group. He was a member of the Columbia Grid and Northern Tier Transmission Group wind integration study team, and the resource and transmission technical works groups for WECC/TEPPC, and participated in proceedings of state utility commissions and the Northwest Planning and Conservation Council. His professional relationships extended to state and federal regulators, western governors, and energy consultants based on two decades of experience in the energy sector.
---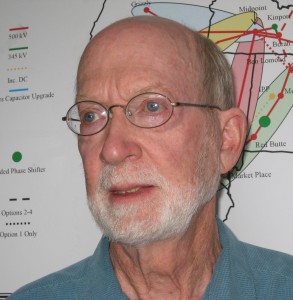 Jim Byrne
Mr. Byrne has been the Director of the Utah State Energy Office, Commissioner on the Utah Public Service Commission, the first Chairman of the Committee on Regional Electric Power Cooperation (CREPC), the Manager of the Western Regional Transmission Association (WRTA), and also facilitated the Western Interconnection Coordination Forum and the Rocky Mountain Area Transmission Study (RMATS). Most recently he has been Utah Director of the Western Grid Group working on transmission issues associated with a clean energy future and serving on the Utah Renewable Energy Zone (UREZ) Task Force.
---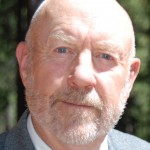 Bob Anderson
Bob Anderson served on Montana's elected Public Service Commission from 1991 through 2002. He was chairman of the Commission from 1993-94, president of the National Association of Regulatory Utility Commissioners in 1995, and chair of NARUC's Committee on Energy Resources and Environment from 1998-2002.He was the chief of Montana's state energy agency and the head of the Greater Yellowstone Coalition, a regional citizen-based conservation group. He served on the Board of Directors of the Western Electricity Coordinating Council from 2007-2010. As a director for WGG, Anderson worked at the western regional level on transmission planning and regulatory issues.
---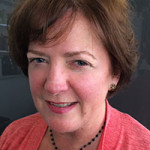 Jan McFarland
Jan McFarland is a consultant to private, non-profit and government entities on regulatory policy and legislative issues concerning energy, air quality, climate change and adaptation. Over the past thirty years she has worked on energy air quality and resource management issues within the Clinton Administration at U.S. EPA, California Energy Commission, the law firm of Skadden-Arps, California Alternative Energy & Advanced Transportation Authority, and as a private consultant and/or lobbyist.